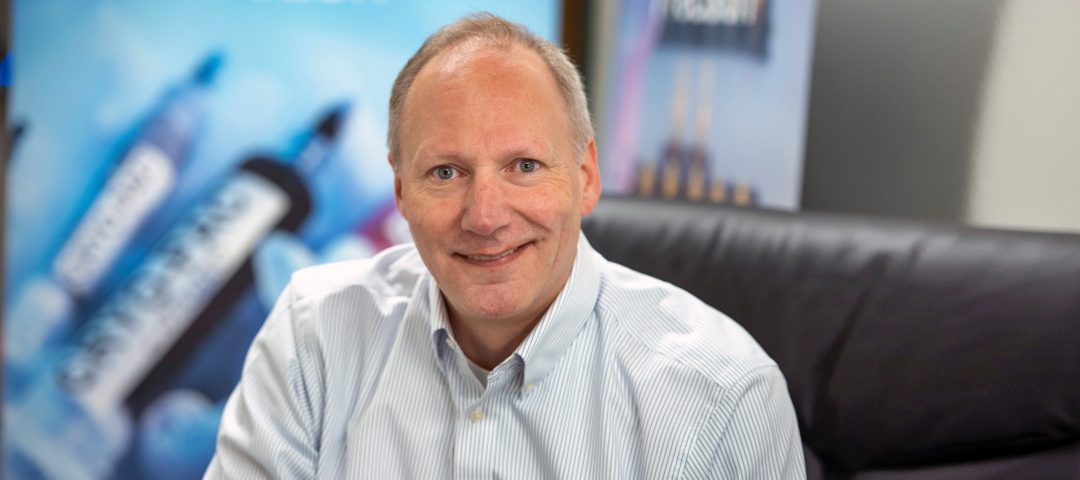 Tim Walsh, CEO of Appli-Tec
Tom Walsh founded Appli-Tec in 1983. Prior to starting the company, Walsh was a product development chemist in the Silicone Products Dept. of General Electric and then a product and sales manager at Chomerics.
In addition to the 22 years of experience in the chemical adhesives industry, Walsh brought to Appli-Tec a well-developed quality management philosophy and system. His commitment to high-precision adhesive processing and packaging methods ensured uniformity and consistent performance.
When Walsh retired in 1999, his son, Timothy Walsh, embraced his vision of "on time, every time" and "100% defect-free" and further refined the company's manufacturing and processing methodology.
In Sept. 2006, Appli-Tec moved to a new manufacturing facility in Salem, New Hampshire. The 20,000-square-foot building increased production areas by 50 percent. With a view toward controlled expansion, Appli-Tec is continuously upgrading infrastructure with state-of-the-art production and testing equipment.
Relying upon 60 years of combined experience in material and process development, we're proud that we deliver the highest standards for excellence in design, development, and service. We're also proud that our customers continue to rely on us to provide consistent adhesives year after year.
Timeline
A year-by-year history
Since our founding, Appli-Tec has strived to deliver defect-free adhesives, every time. In this historical timeline, you can view some of our achievements and innovations — from developing new adhesive materials that solve engineers' challenges to continually improving our own internal processes.
1983

Tom Walsh, with his wife Priscilla, founded Appli-Tec because he saw a need for an east coast PMF adhesives company to support manufacturing. Only a few companies on the west coast produced PMF adhesives.
Appli-Tec begins business in a 4,000 square foot facility, 17 Locust Street, Haverhill, MA.
1989

The company moves to a 7,500 square foot facility on the 7th floor of 151 Essex Street, Haverhill, MA.
At this time, Appli-Tec supplies non-conductive epoxy materials to Digital Equipment Corporation for their disk drive assemblies.
Appli-Tec develops an electrically conductive, high strength epoxy for DEC's head-grimbal assembly. The material's low-outgassing was particularly important because cleanliness was critical.
1993

Tom Walsh and Appli-Tec are honored with the Partners in Quality from Raytheon Corporation (and again in 1994).
1994

The company expands to the entire 7th floor of 151 Essex Street, bringing production space to 15,000 square feet.
During this period, Appli-Tec supported the disk drive industry by shipping thousands of syringes to Thailand every week where the drives were assembled. Precision mixing was key: engineers placed 40 microliters — the size of a period on a piece of paper — of material on the disk assemblies.
1996

Tom Walsh is honored with the Innovator of the Month award from the Greater Haverhill Chamber of Commerce. The company is also recognized by the Commonwealth of MA's House of Representatives for this honor.
1997

Tom is honored again in 1997 when the Chamber presents him with Businessman of the Year, Manufacturing.
1999

Tom Walsh, and his son Tim Walsh, receive an award from Haverhill mayor James Rurak in recognition of Appli-Tec receiving its 9001 ISO certification.
Appli-Tec continues to support the rapid evolution of the disk drive industry — with drives growing from 200 MB to 20 GB.
2000

Tim Walsh (seated) is now CEO of Appli-Tec, Inc. His stated goal is to further his father's vision of "on time, every time," and 100% defect-free adhesives by continuing to refine the company's manufacturing and processing methodology.
2002

The company diversifies and becomes a supplier of choice for medical ultrasound manufacturers.
2006

Due to aerospace, defense, and other companies recognizing Appli-Tec's commitment to defect-free adhesives, business continues to grow.
To accommodate growth, and continuous improvement, Tim Walsh moves the company to a brand-new, state-of-the-art manufacturing facility in Salem, NH. The 20,000 square-foot facility increases production areas by 50%.
2008

Appli-Tec keeps the power running in the region's worst power outage due to an ice-storm. The company had recently upgraded its automated freezer back up systems.
2010
Appli-Tec continues its drive to supply defect-free adhesives by upgrading to state-of-the-art production and testing equipment. The company also increases capacity and functionality four-fold by installing multiple workstations for packaging pre-mixed and frozen adhesives.
2012

Appli-Tec introduces Appli-Thane® 7300, the company's first, high thermally conductive urethane material designed to solve aerospace engineers' heat challenges. The company developed the material due to a real need in the market.
Due to the development of Appli-Thane® 7300, Appli-Tec releases the Appli-Thane line of adhesive products for staking and bonding applications.
2014

Based on the success of the Appli-Thane line, the company expands its 5300 series of thermally conductive epoxies.
Appli-Tec becomes AS9100 certified.
2015

Appli-Tec meets OSHA's new GHS labeling guidelines six months ahead of the deadline.
The company creates all new SDS for all products that are produced, including pre-mixed and frozen adhesives, as well as two-part and room temperature-stable materials. SDS are now available to customers for easy download from the company website.
2018

Appli-Tec grows by double digits.
To manage this growth, and to position the company for future growth, Appli-Tec implements its culture transformation initiative.
2020

Appli-Tec introduces its new turnkey potting and encapsulation service. As part of this new capability, the company renovated the facility to include a new potting and encapsulation work room complete with ESD-certified floor and IPC-certified technicians.
The company also became AS9100 and ISO 9001:2015 certified for electro-mechanical assembly and potting and encapsulation.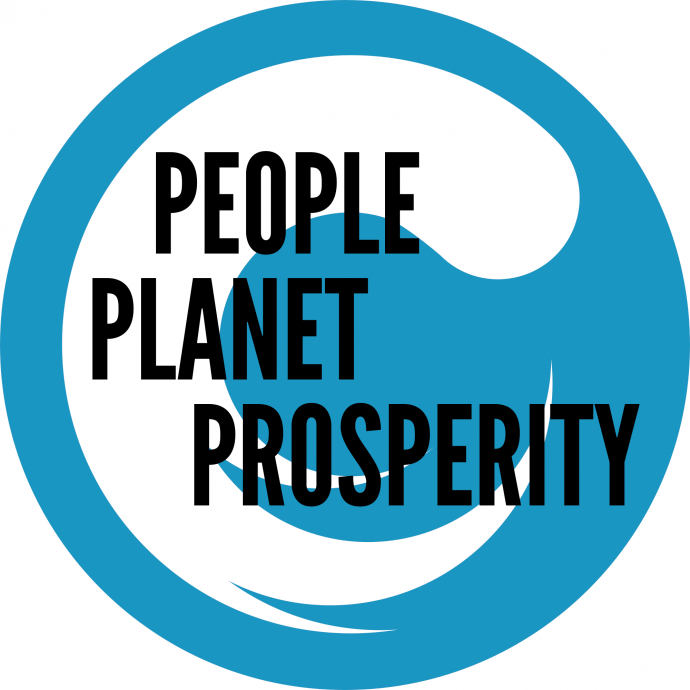 As Appli-Tec looks to the future, the company announced its People, Planet, Prosperity initiative. Incorporating a five-year vision and plan, the initiative is based on the principles of circular economy and design. The company seeks to make a positive impact on all Appli-Tec stakeholders.
2021

Appli-Tec celebrates its 38th year of manufacturing defect-free adhesives.
The company announced that Appli-Thane 7300 is now the most requested adhesive material the company produces.
2023

Appli-Tec celebrates its 40th year anniversary — and a business transformation.
Three years after announcing its People, Planet, Prosperity Five Year Strategic Plan, the company has hit most of its goals, including a revamped training program, major updates to the physical plant, and hiring two sales people.
The positive impact to Appli-Tec as a whole has been remarkable. Read CEO Tim Walsh's thoughts on the company's transformation.

Appli-Tec introduces 5390 Epoxy with a verified 4.3 W/mK thermal conductivity. Electrically insulative and silver-free, the material solves the challenge of delivering exceptional thermal conductivity with no electrical conductivity.