Enter your product code here:
If you need an SDS, enter the product identifier / product code in the search field above. A new tab will open with your SDS. Typically the product identifier / product code is a 4 digit formula number, for example, 7800 or 0148 (we've highlighted it in the image below).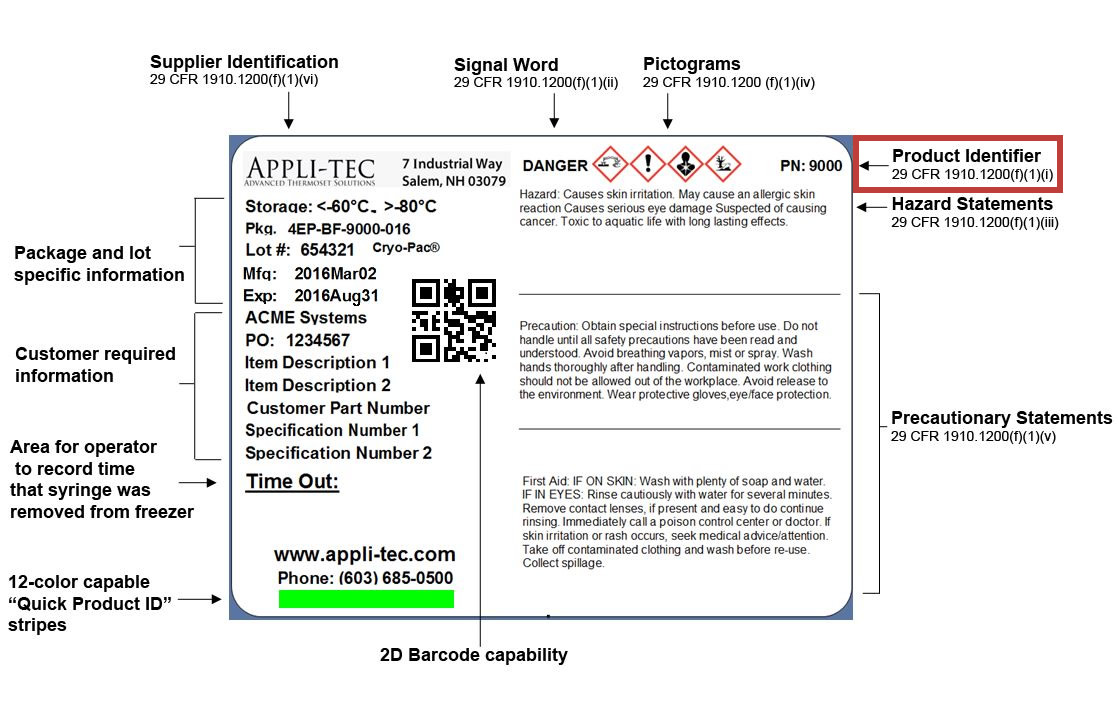 If you don't know your product identifier, please contact us via e-mail at [email protected]. We'll send you a link so you can download the SDS.
As of June 1, 2015, OSHA requires chemical manufacturers and distributors to provide Safety Data Sheets (formerly MSDS) to communicate the hazards of hazardous chemical products.
In addition to the SDS, Appli-Tec labels all of its products to the GHS standard. All packaging must have the proper safety precautions.