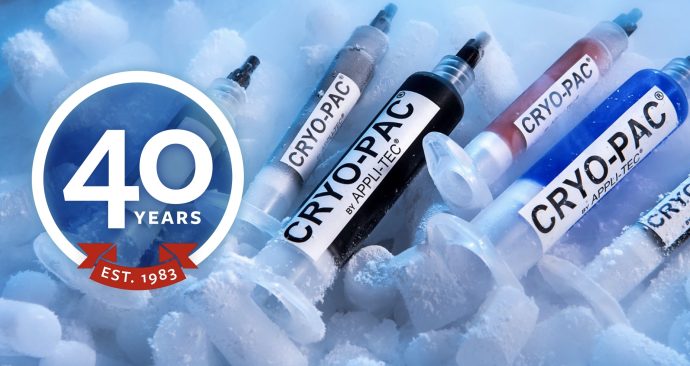 In 2020, we announced our five-year Strategic Plan: People, Planet, Prosperity.
We decided to embark on this initiative after successfully completing our first strategic plan. We also wanted to galvanize the entire Appli-Tec organization around a positive focus during the pandemic.
We revamped our training program, implemented recycling goals, and hired two sales people. We made major updates to our plant to improve work cells, increased automation, and completed our environmental initiatives.
The result three years in: We've hit most of our goals.
The positive impact to Appli-Tec as a whole has been remarkable. We're a much more cohesive organization with a strong team environment.
All of us have realized that achieving our goals has made our daily work easier to execute. As a result, we continue to set new goals because we're reaping the benefits of this strategic process.
Appli-Tec has changed, but so has the adhesives industry
When I took over the CEO role from my father, Tom Walsh, in 1999, we were using fax machines and phones. When we needed to talk to a customer or vendor, we picked up the phone or had face-to-face meetings.
All that has changed with the advent of the Internet, email, and now texting. Today we work with companies across North America, Europe, and Asia – with most communication happening over email or video conference.
In addition, customers have added requirements and specifications to purchase orders and expect a much higher quality product. We're also seeing larger opportunities as companies no longer want to mix in-house due to costs and risks.
Future plans: Continued growth and operational excellence
When asked what we were most proud of, the team agrees that improving Appli-Tec's products and transforming the culture – while meeting our sales goals – is a lasting achievement.
We're growing at a rate of ten percent a year and are well positioned for sustained growth. We now operate at the highest standards of operational excellence.
We're also proud that Appli-Tec remained open during the pandemic. Everyone pulled together, adhered to written protocols, and willingly took on new tasks or jobs when needed.
We applaud the entire Appli-Tec team for a job well done. As we move into our fifth decade, our goal is to continue to advance our cultural and operational excellence.