Adhesive Packaging: Cryo-Pac® Precision-Mixed & Frozen
Improve your process; Reduce your risk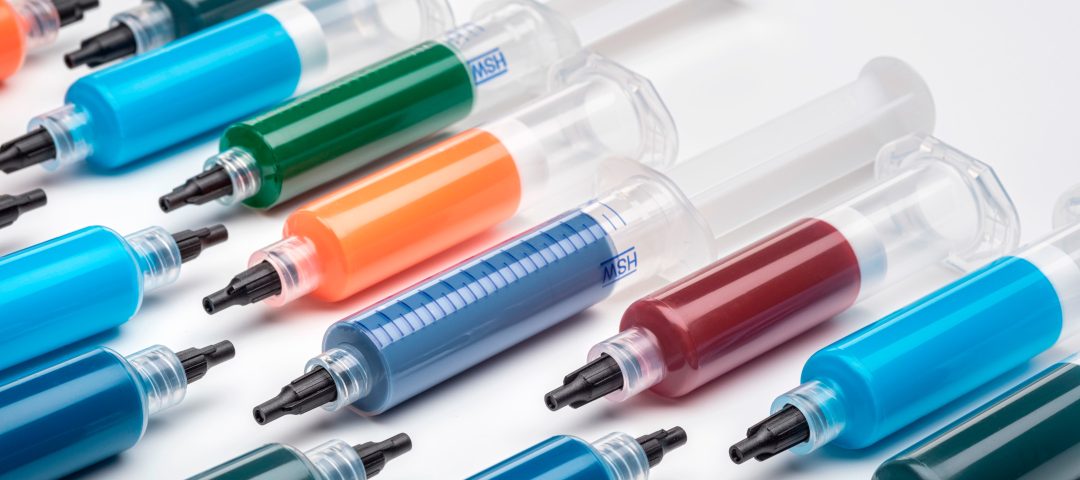 While two-part kits offer benefits, weighing and mixing components by hand can lead to serious error and contamination – resulting in time-consuming rework and scheduling delays.
Meticulously processed to exact specifications, Appli-Tec's precision mixed and frozen (PMF) Cyro-Pac® adhesives guarantee consistent results. Rigorous testing ensures every batch of material performs the same.
In addition to our own adhesive product line, we package adhesives from sources designated by our customers. Please see our Materials List and Manufacturers List for additional information.
Our PMF Process
State-of-the-art, highly refined, strict FOD protocols
Vacuum degassing; Nitrogen purging
Cryogenic freezing
Benefits
Can be stored up to one year
Syringes thaw easily and ready to use in 10 minutes
Custom labels: bar codes, color codes
Reduced risk
Adhesive Types
Epoxy
Polyurethane
Silicone
Polysulfide
How to get started
Whether you need a quote or you have questions about material availability, we can help.