Potting and Encapsulation
Your one-source supplier for potting and encapsulation of micro-electronic assemblies.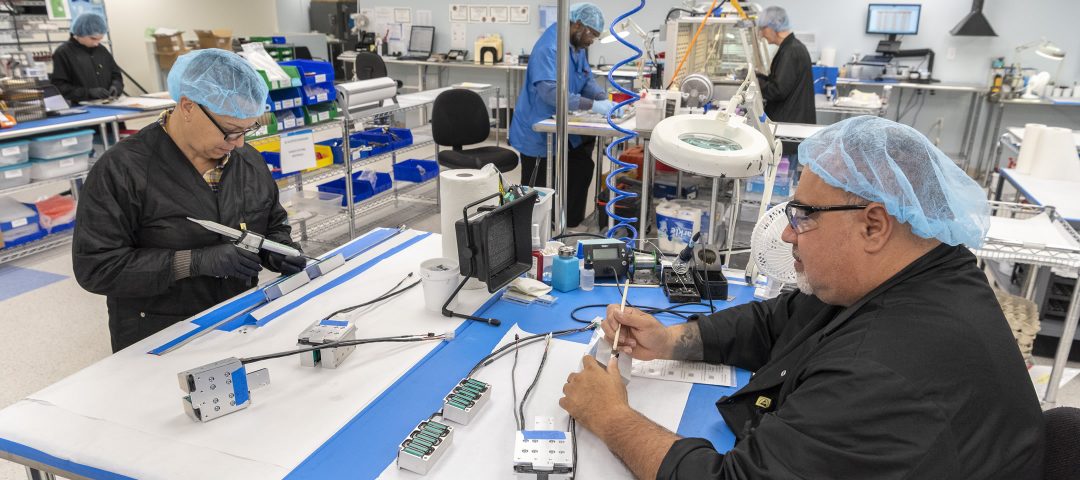 With 35 years of experience, Appli-Tec is the go-to provider for companies requiring potting and encapsulation, using thermally conductive electrically insulating materials, for electronics, PCBs, coils, magnets, and sensors.
Our specialty is working with companies on prototyping and pilot work of assemblies for complex or niche applications – bringing them to full production.
We help our customers reduce costs and increase yields by controlling and consolidating the entire supply chain – from component sourcing and assembly to adhesive mixing and final testing in our ESD compliant production area.
All you do is supply a drawing to let us optimize your Value Stream Management.