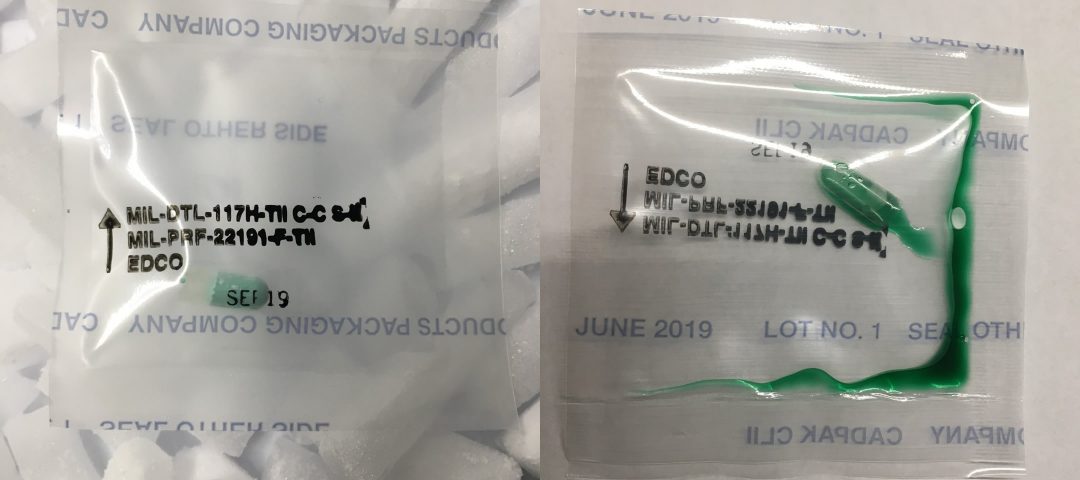 How to read the Appli-Tec Shipping Indicator Tube
To ensure your PMF adhesives have not been subjected to temperatures above -40° while in transit, Appli-Tec includes an Indicator Tube in all shipments.
If your frozen material reaches a temperature above -40° C, the green Indicator Tube will melt. You will either see an empty tube or green liquid leached into the clear envelope.
IMPORTANT: If your shipment arrives with a melted indicator tube, call Appli-Tec immediately at 603-685-0500.
How to read the Indicator Tube
Green Tube
The contents of the box have never been warmer than -40° C.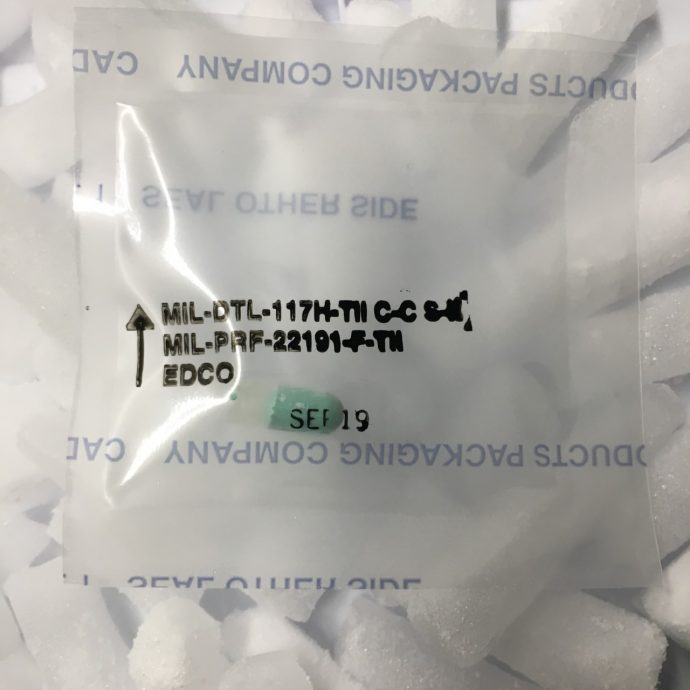 Green Liquid in Pouch
The contents of the box are now warmer than -40° C.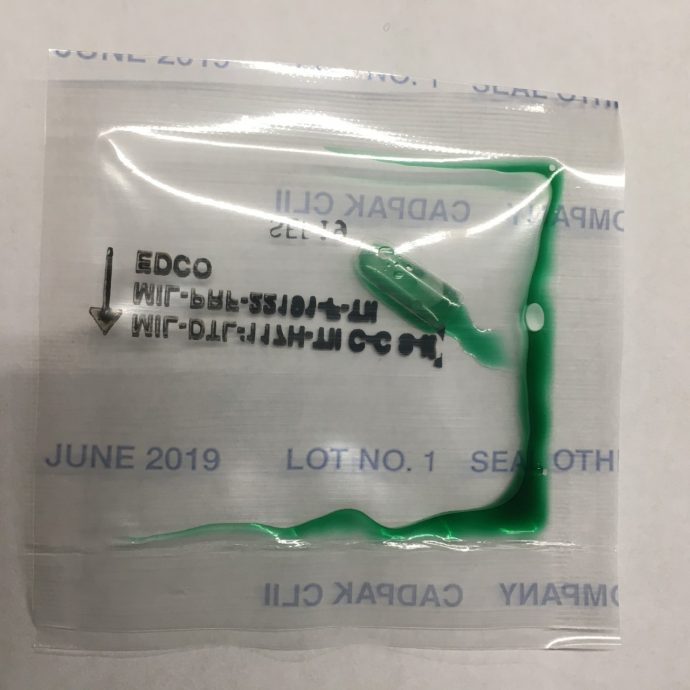 How to get started
Whether you need a quote or you have questions about material availability, we can help.