Appli-Tec mixes and packages multi-component adhesives and sealants for a myriad of industrial and critical applications — from electronics potting and encapsulation to bonding substrates used in the aerospace industry.
We also provide custom formulations that conform to structural, thermal, electrical, rheological and acoustical specifications.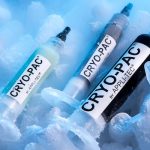 Regardless of the chemistry your application requires, Appli-Tec can utilize our precision mix and freeze process to turn your two-part adhesive kits into one-part syringes for ease of use.
---
Of the many adhesive materials we mix and package, epoxy, polyurethane, and silicone adhesives are the three most requested chemistries.
The choice of which chemistry to use is based on the application requirements — for example, thermal conductivity, electrically insulating, low or high Tg, chemically resistant, etc.
The following information examines the advantages and/or disadvantages each adhesive type exhibits.
Epoxies
Epoxies are known for their high strength bonds to a variety of substrates, as well as chemical and moisture resistance and high modulus. Epoxy adhesives are generally hard and brittle, but can be modified to exhibit flexibility and toughness.
They are also easily modified for thermal and/or electrical conductivity, reduced shrinkage, light stability, lower thermal expansion, and a range of glass transition temperatures (Tg). They can be formulated to be both one-part heat cure systems and two-part room temperature cure systems.
Pros:
Excellent bond strength
Excellent adhesion to a variety of substrates
Can be formulated to have a wide range of properties
Good chemical and moisture resistance
Cons:
Can be brittle without modification
Thermal stability limited to ~ 185-200°C
Ingredients can be hazardous to handle
Polyurethanes
Polyurethanes are usually softer than epoxies with lower Tg, modulus, and strength, but with higher elongation. They can be environmentally resistant with tough, flexible bonds. They exhibit lower exotherm on cure than epoxy, resulting in reduced shrinkage.
Good for low operating temperatures, they tend to suffer property degradation above 125°C. Like epoxies, they also can be modified for thermal and electrical conductivity and lower thermal expansion. A range of properties can be achieved as well as flexible cure times.
One-part polyurethanes are heat or moisture cured. Two-part polyurethanes are available in room temperature, heat, and moisture cure options.
Pros:
Lower modulus than epoxies
Good adhesion
Tough
Moisture barrier
Good low temperature performance
Cons:
Lower bond strength than epoxies
Lower operating temperature range (max 125C)
Moisture sensitive ingredients prior to curing
Ingredients can be hazardous to handle
Cure conditions and moisture exposure can affect end properties.
RTV Silicones
Silicones are resistant to high temperatures and chemicals. They typically have lower Tg and modulus than epoxies and lower adhesion strength than both epoxy and polyurethane adhesives, often requiring primers.
Due to their excellent safety profile, silicone adhesives and sealants are often used in medical applications. Both two-part and one-part systems are available with a range of cure mechanisms.
Pros:
Operating temperature -65C to 315C
Low reaction exotherm
Low toxicity
Low cure shrinkage
Good electrical properties
Excellent chemical and environmental resistance
Cons:
Lower adhesive strength than epoxy and polyurethanes-often requires a primer step
Easily contaminated, causing cure issues
If poorly formulated, can outgas, causing contamination of adjacent components
How to get started
Whether you need a quote or you have questions about material availability, we can help.