While it appears that mixing adhesives in-house is a cost saving, it actually involves many hidden costs:
Purchasing / Material delays— Multiple part numbers (resins, hardeners, fillers and more) need to be ordered. Long lead times for material can delay projects.
Testing— Over $100,000 of equipment is needed to fully test your mix. Equipment costs include Lap Shear, FTIR, DSC, Viscometers, and Hardness Testers (not to mention having them all calibrated and maintained).
Processing— Expensive mixers, vacuum chambers, and ventilation need to be purchased (plus ongoing cleaning and maintenance).
Mix Variables— Technicians who don't mix adhesives daily may not notice an issue with a material nor have access to an on-site chemical engineer to address problems that do come up.
Documents— Every process needs documentation, training, and sign-offs; these are all time-consuming.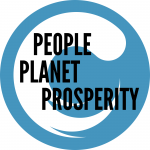 Disposal— Correctly disposing of excess resins and hazardous amines in order to care for the environment is one of our core People, Planet, Prosperity values.
Should your application fail in the field with your in-house mixed adhesive, it's typically unknown why the failure occurred due to variables in your process and record keeping.
With precision mixed and frozen (PMF) adhesives from Appli-Tec, you eliminate many risks, save money, and gain significant peace of mind.