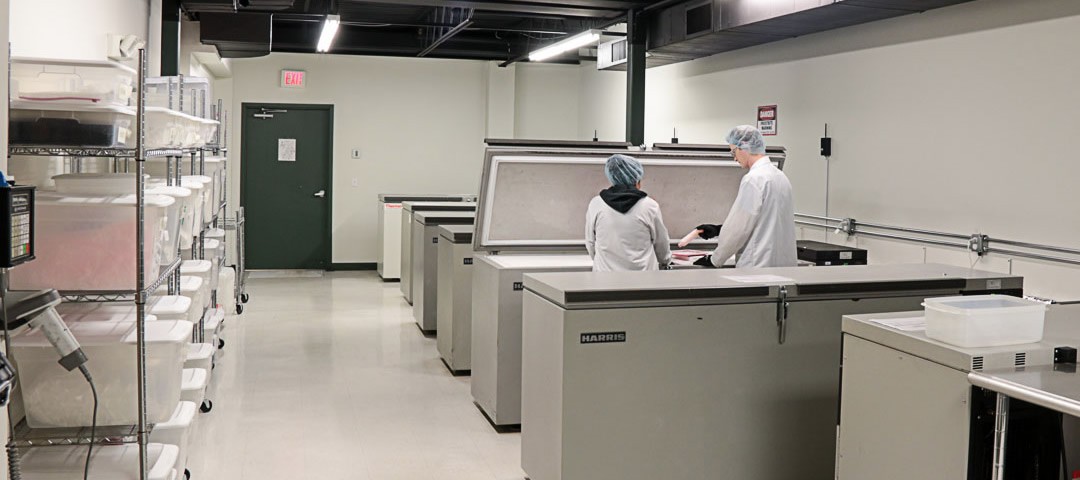 Pre-mixed and frozen (PMF) adhesives started with Hughes Electronics Defense Division post WWII. One of the first applications used polysulfide-based materials related to aircraft fuel systems.

PMF adhesives became a commercial product in the early 1960s. Since then, PMF adhesives have gained wide acceptance. Industry leaders in market sectors such as Aerospace and Defense, use PMF adhesives for high reliability applications.
To obtain the PMF adhesive, Appli-Tec mixes the Part A (resin) and the Part B (hardener) of an adhesive system, typically, Polyurethanes, Epoxies, Polysulfides, and Silicones.
Appli-Tec then degasses or removes the air from the mixture and freezes the material to <-40°C. The product is shipped under dry ice to maintain the <-40°C temperature. By storing the material at less than <-40°C, the reaction is stopped for months – up to one year.
When ready to use, customers simply remove a syringe from the freezer, wait 10 – 30 minutes (depending on syringe size) for the syringe to thaw, then use. The material is as good as if it were mixed minutes prior.
How to get started
Whether you need a quote or you have questions about material availability, we can help.